Understanding Diabetes-Specific Insurance
While the reasons may vary, one fact that remains undeniable is that of the rising costs of treatments and medication for diabetics. If you think that normal health insurance can cover these expenses for diabetes patients, think again. Getting health insurance is always a hassle for diabetics as the disease is more than often not covered in a regular health plan. You might therefore want to opt for a diabetes-specific health insurance plan .
Let's understand this specific type of health insurance in detail.

Difference between Health & Diabetes Insurance
Due to such an immense growth in the number of diabetes patients, insurance companies have introduced plans that specifically cater to people diagnosed withPrediabetes[1]and/or Type 1 Diabetes[2]and/or Type 2 Diabetes[3]. Some companies even offer a combined plan that offers coverage for people with diabetes as well as hypertension. An example of such a plan is Energy policy by HDFC ERGO.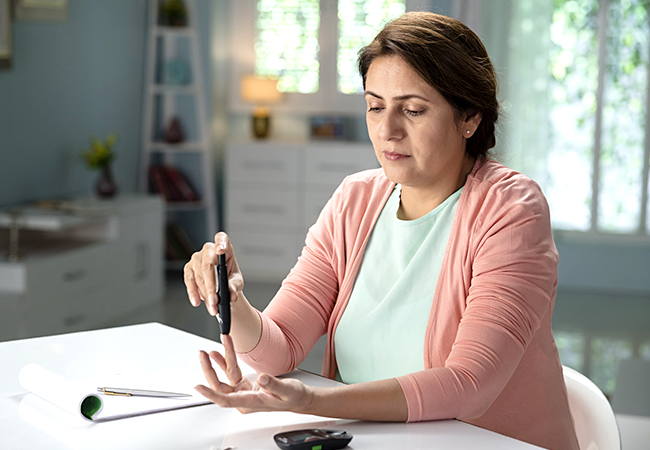 So, what is the difference between a regular health insurance plan and a diabetes-specific health insurance plan? The most basic one is that most health insurance plans do not offer coverage to diabetes patients. Even if some plans do, they come with awaiting period[4]of 2 to 3 years for specific pre-existing diseases[5]like diabetes. With diabetes health insurance, diabetes patients enjoy no waiting period.
Also, another difference is that diabetes insurance costs higher than a regular health insurance plan . The reason being diabetes falls under the category of high-risk diseases.
The Need of a Diabetes-Specific Insurance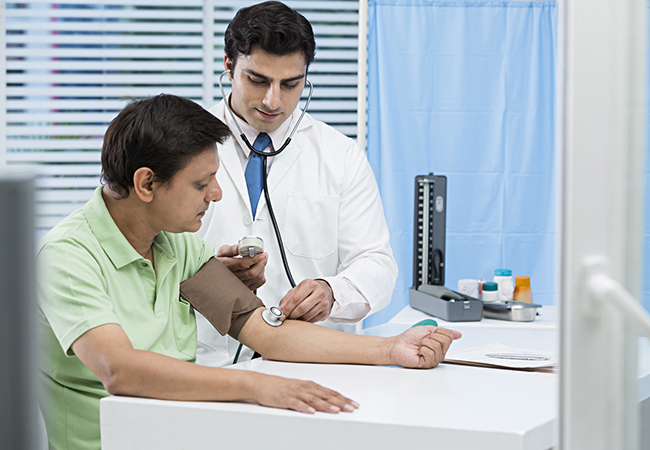 When people are diagnosed with diabetes, they need medication on a regular basis. It can include daily medication, insulin injections, monthly health check-ups, blood check-ups, lab tests and doctor consultations among others. Needless to say, it puts a lot of financial burden along with mental stress on the patient and their family. To put the facts in figures, the average expenditure of a diabetic person falls anywhere between ₹3000 to ₹8000 per month and ₹35,000 to ₹75,000 per annum. But the problems don't end just here.
Risk of Critical Diseases Due To Diabetes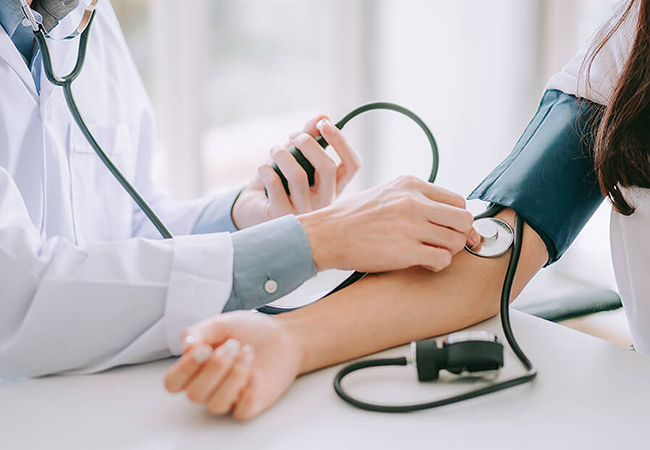 If diabetics don't take efforts to maintain good health, like exercising and following a healthy diet, they are highly vulnerable to be diagnosed with some critical diseases like:
1. Blindness & other eye complications
2. Heart attack
3. Kidney failure & other kidney complications
4. Sclerosis & other skin complications
5. Diabetic ketoacidosis
6. Diabetic coma
7. Nerve damage & other neuropathic complications
8. Hypertension
Naturally this also means that diabetics can face a financial emergency anytime in future to get treatment for these diseases. Note that this risk increases as the age of the person increases.
The need for a diabetes-specific insurance is therefore ardent, considering the costs and risk involved.
Besides the risk mitigation, Diabetes insurance comes with its own set of benefits.
Key Benefits under a Standard Diabetes Insurance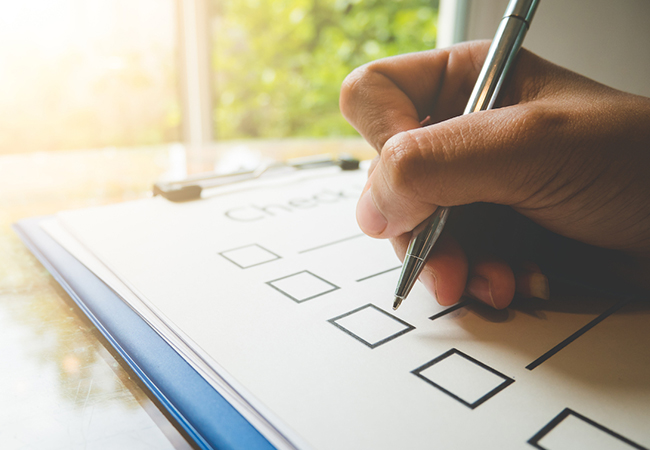 A diabetes health insurance protects the financial security of a patient by providing financial cover against diabetes-related hospitalisation. This policy makes the patient and their family self-sufficient to face any financial emergency.
Here are some standard benefits of a diabetes insurance plan-
No Waiting Period-Patients get coverage from the day they buy the policy

In-patient Hospitalisation Cover- Patients get coverage for treatments and medications at a hospital

Pre & Post-Hospitalisation Cover- Diabetes-related healthcare expenses are covered 30 days before and 60 days after a patient's hospitalisation

Emergency Ambulance Cover- Ambulance charges for transporting the patient to a hospital are covered

Organ Donor Expenses- If the patient needs an organ transplant, the policy pays for the harvesting and planting surgery

HbA1C Check-up Benefit- Patients get reimbursements for the essential check-up
Standard Exclusions of a Diabetes Insurance Policy
The policy does not cover expenses for the following-
Pre-existing conditions other than diabetes are covered after a waiting period of 2 years

HIV, AIDS and related diseases

External congenital diseases, cosmetic surgery and weight control treatments

Abuse of intoxicant or hallucinogenic substances like intoxicating drugs and alcohol

Hospitalisation due to war/act of war, nuclear/chemical/biological weapon attack and radiation of any kind

Pregnancy, dental treatment, external aids and appliances

2-year waiting period for diseases like cataract, hernia, joint replacement surgeries, surgery of hydrocele, etc.

Items of personal comfort and convenience

Experimental, investigative and unproven treatment devices and pharmacological regimens
Common Terms You Should Know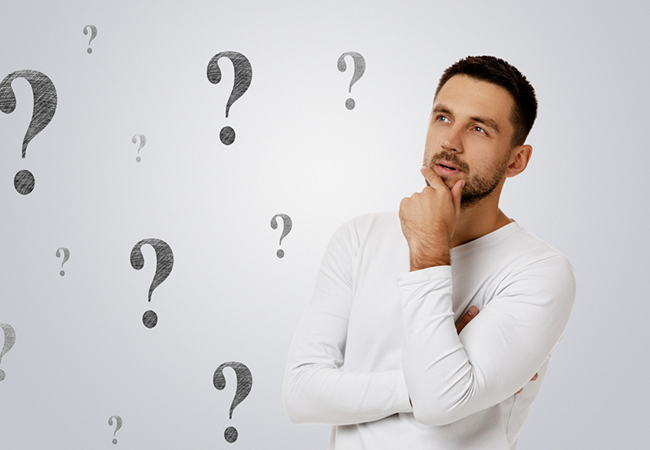 [1]Prediabetes - Prediabetes is defined as the condition when your blood sugar level is higher than normal but isn't high enough to be considered as Type 2 Diabetes.

[2]Type-1 Diabetes - Type 1 diabetes is defined as the condition when the insulin-producing cells in our pancreas are attacked by the body and the body stops making insulin. This causes the blood sugar levels to increase abnormally.

[3]Type-2 Diabetes - Type-2 Diabetes, also known as Diabetes Mellitus, is defined as the condition when the body is unable to use insulin produced by our pancreas. To counter this, the pancreas produces extra insulin. But over time, they fail to produce sufficient insulin to keep the blood glucose levels at normal.

[4]Waiting period- It is the period before a policy starts covering a patient's pre-existing disease. It varies from one policy to another and generally ranges between 2 and 5 years.

[5]Pre-existing Diseases- It is defined as an ailment which a person has at the time of buying an insurance policy.

Prediabetes, Type-1 Diabetes and Type-2are broadly differentiated on the basis of blood sugar levels as follows:
| | | |
| --- | --- | --- |
| Classification | Before Eating/Fasting | After Eating |
| Normal | 70-99 mg/dL | 70-140 mg/dL |
| Prediabetes | 101-125 mg/dL | 141-200 mg/Dl |
| Type 1 or 2 Diabetes | 125 mg/dL and above | 200 mg/dL and above |
We hope this information was valuable enough for you. If you already have diabetes, then buying a diabetes insurance is highly advised to keep you and your family prepared for future financial emergencies. You can also recommend this to your relatives or friends who have diabetes.
Do you know that you can now buy diabetes insurance online in just 5 minutes and get policy issued instantly? Visit the Website for more details.
References:
https://www.mayoclinic.org/diseases-conditions/prediabetes/diagnosis-treatment/drc-20355284
https://www.diabetesselfmanagement.com/blog/what-is-a-normal-blood-sugar-level/