What Makes Optima Restore Special ?
Restore Benefit: Claim 1 and get another!
One of the major issues faced by policyholders is: after the entire sum insured is exhausted before the policy term ends, for the remaining period there is a lack of coverage for the (all) the member(s). Under this plan, if one of the family members consumes the floater sum insured during the policy term and another member falls sick later in the same insured period, the policy will restore the entire amount with no extra premium charged.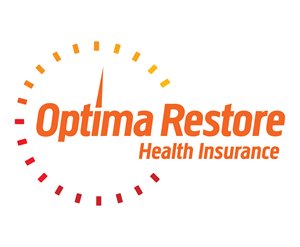 RESTORE solves this problem because as soon as the sum insured is consumed, it is automatically reinstated (by 100% of basic sum insured), ensuring subsequent claims are paid without any hindrance. This is a super benefit that makes RESTORE a comprehensive product, as it covers every unrelated claim in a policy year.
Restore benefit - The fine print
Restore benefit is triggered only after complete core cover (+bonus) is exhausted.

It is applicable only once during a policy year and is not carried forward to the next year.

It cannot be claimed on the same disease or illness for which claim has already been made.
With medical inflation growing, RESTORE is a viable option considering the long-term benefits it offers. What needs to be noted though is that the benefit is restored once in a policy year.
Multiplier Benefit: No claim and get 50% more!
To get a clear understanding, let's consider you have an Optima RESTORE policy worth Rs. 5 lakh sum insured (SI). If there is no claim in the first year, in the subsequent year, the sum insured will grow by 50% of SI. It means, instead of Rs.5 lakh, your sum insured would now stand at Rs.7.5 lakh for the second year. In the next claim-free year, the SI will be doubled and now would be Rs.10 lakh.
We can thus say that no-claim bonus of 50% of the basic sum insured will be offered in the first claim-free year. If there is no claim even in the second year, the basic sum insured will be doubled as a no claim bonus i.e. 100% of the basic sum insured.
Get a Cancer Cover of Rs. 50 Lakhs – Cancer Insurance Plan
However, if a multiplier benefit has been applied and a claim is made in the third year, then, the accumulated multiplier benefit will be decreased at the same rate at which it was earlier increased i.e. by 50 percent of the basic sum insured
In this case, the SI in the successive policy year would be 7.5lakh i.e. 10 lakh – 2.5lakh (50% of 5lakh (basic SI)).
The real point of consideration is that after claim, only cumulative bonus is reduced at the time of renewal; with no effect on basic sum insured.
Considering our internal data, nearly 78,000 active Optima RESTORE policies have 100% bonus as on Nov 30, 2015.
No loading on claim
The icing on the cake is no additional premium will be charged on renewal if there was any claim in the previous year.
For instance, taking above scenario into consideration, if there is no claim for consecutive year, multiplier benefit will be accrued and sum insured will be Rs. 10 lakh. Then, if a claim arise in the third year, the sum insured will be reduced by 50% of the basic sum insured i.e. 2.5 lakh in this case and the new sum insured will be Rs.7.5 lakh
There will be no loading on premium at any stage nor effect on the core cover because of a claim.
Parents Coverage:
Optima RESTORE can be bought for one's parents too, in fact, one of the parents can be included in the family floater, provided there are only 2 adults.
The policy mandates medical tests for under-writing purposes and in case of a pre-existing ailment, there may be additional premium loading, waiting period or denial of coverage.
If a parent has a history of critical illness, high cholesterol, diabetes or any major diseases, the chances of getting through the cover are thin.

Highlights

Value adds
Ambulance charges up to Rs.2000 per hospitalization
E-opinion (second opinion) in case of critical illness
Daily cash for shared accommodation
> Per day min Rs.800 – max Rs.4800 (Sum Insured 3Lac – 15Lac)
> Per day min Rs.1000 – max Rs.6000 (Sum Insured 20Lac – 50Lac)
(60days) Pre-hospitalization & (180) post-hospitalization
Domiciliary coverage up to the sum insured only if hospitalization exceeds by 3days
Organ donor cover (up to sum insured) for harvesting organ for insured
For sum insured Rs.20 lac to Rs.50 lac;
Health check-up benefit (irrespective of claims) equal to 1% of sum insured; up to max INR10,000per policy; once every two policy years.
Optima RESTORE is our best-selling product ever since it was launched in 2012. Over all these years, there has been a rise of 70% in the sale of this cost-effective product that offers incredible benefits.
Nearly 50% of our customers have Optima Restore. Do you too?